View larger
Organic hemp oil with CBD 10% 10 ml bottle | HEXA3
SPAIN - HS21069092
Manufacturer: HEXA3
Condition: New
Availability: This product is no longer in stock (0 item in stock items in stock) Warning: Last items in stock!
Availability date:
More info
This CBD oil from the brand HEXA3 with organic hemp without aroma is composed of only 2 ingredients, for a 100% natural formula. It is made in Europe, based on pure CBD isolate, certified without THC and organic hemp oil. The organic hemp oil used in this CBD oil has been carefully selected for its many benefits.
In fact, hemp oil is renowned both for its therapeutic properties and for its cosmetic use. Considered an excellent food supplement and consumed as such, hemp oil contains a good amount of polyunsaturated fatty acids, especially omega 3 and omega 6.
Consuming daily would balance the intake of essential fatty acids for the organization. It is practical with its very precise drip format. You just need to pour a few drops under the tongue. One drop corresponds to 5 mg of CBD.
The maximum recommended limit per day is 160 mg. It obviously depends on your physiology. Regarding crystals, it is very easy to dose them because of their purity: they indeed contain 98% minimum of CBD.
Be careful, this organic hemp-based oil has a pronounced herbaceous taste.
The conservation of 10% 10ml CBD is optimal thanks to its smoked glass bottle. This organic hemp oil has a balanced dosage of CBD that allows you to fully understand the effects of CBD.
The effects of Hexacube CBD Oil
Taking CBD in the form of an oil promotes recovery, sleep, relaxation, relaxation and good mood.
The benefits of CBD in sports
CBD is a natural substance that has many benefits for the body. This is because it has the ability to interact with serotonin receptors. These have a positive impact on our mood, our sleep or our feelings of hunger. Cannabidiol is also valued for its ability to alleviate pain and its anti-inflammatory properties. But its benefits don't end there.
CBD is very useful for the athlete. Indeed, in addition to its ability to facilitate pain management, it is an anti-analgesic substance, which makes it a unique ally after physical activity. It helps reduce muscle cramps and repulsions, which can appear after intense physical effort. With its calming effect, CBD is a great way to reduce the time it takes to heal from an injury.
During sports activity, the body produces chemicals, including endorphins and anandamide. The production of these substances allows the body to benefit from comfort and therefore gives us a feeling of well-being. CBD hemp oil is also highly coveted thanks to its multiple benefits on health, but especially on the skin. Indeed, applied regularly, this 10% CBD hemp oil helps to delay skin aging and optimally rehydrate the skin.
Its use is recommended for its effects:
Anti-inflammatory;

sedative;

antipsychotic.
Consuming this oil daily helps stimulate the immune system.
Ingredients
Ingredients: Organic hemp oil, 99.5% pure cannabidiol isolate (THC free)
Usage tips
Dosage: Shake well before use. Each drop contains around 5MG of CBD Do not consume more than 200 mg of CBD per day or 40 drops per day maximum
Warnings
It is not a medicine, is not intended to treat any disease.
Do not give to pregnant or breastfeeding women or to people taking medication. Keep out of the reach of children.
The advantages of CBD
HEXA3 Hexacube oils are 100% vegetable and guaranteed:
Vegan
Without nanoparticles
Without dyes
Without additives
Without preservatives
GMO free
Free from heavy metals, pollutants and contaminants.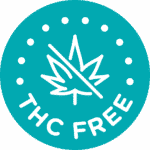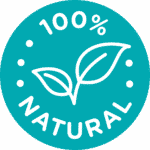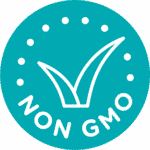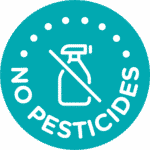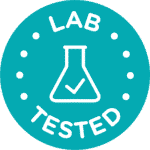 Madi in Europe
HEXACUBE FRANCE // HEXACUBE EUROPE
By buying this product you can collect up to 4 loyalty points. Your cart will total 4 points that can be converted into a voucher of 4,00 €.